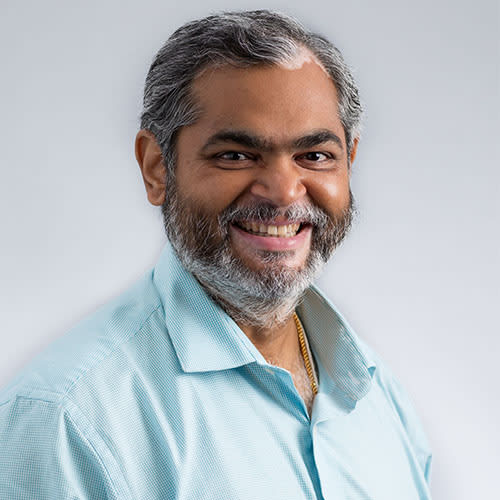 Dr. Dhamodhar Kosanam
General Dentist
DDS, Dalhousie University
Dr. Dhamodhar graduated with BDS in 1996 and practiced dentistry in India for 12 years. He moved to Canada with his family and went to Dalhousie University, completing his Doctor of Dental Surgery degree in 2013.
Since 2013, he has been working with Mount Pearl Dental and Southern Shore Dental. He's trained to administer nitrous oxide for conscious sedation during dental treatment. Apart from providing regular dental services to his patients with care, he likes doing root canal treatments and enjoys providing Invisalign treatment to improve his patient's smile. He's thankful to have the opportunity to help people suffering with dental problems. He enjoys the daily interaction with his patients while treating them.
When not working, he likes to spend time with his family. He also enjoys hiking the East Coast Trails and going offroad on his ATV.