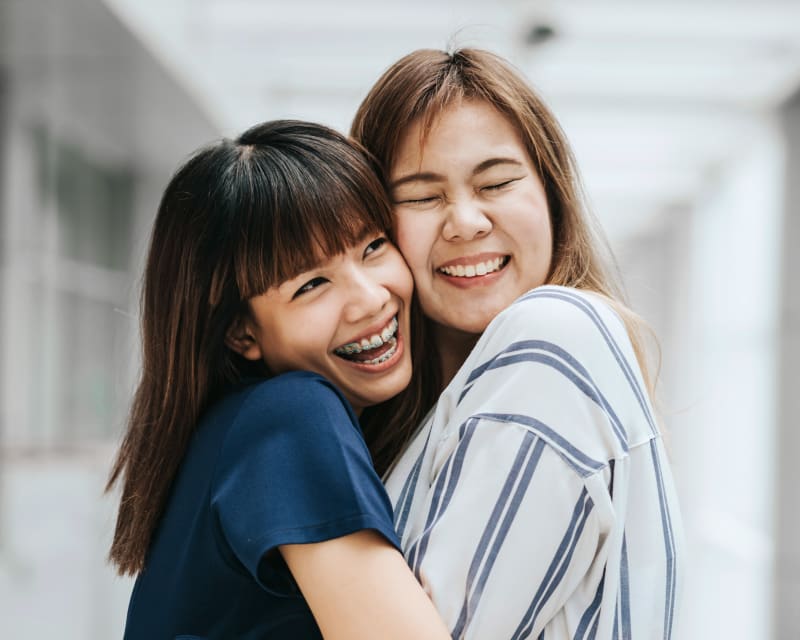 How Orthodontics Work
Orthodontic treatments have the same goals, regardless of whether the patient is a child, teen, or adult – to straighten teeth so they look more even and function better.
These treatments use braces or clear aligners that put gentle pressure on your teeth to shift them into corrected positions over a period of months or years.
Each patient's requirements are different. Your dentist can assess your teeth, jaws and mouth, then discuss your needs and goals for treatment before recommending metal braces or clear aligners. 
Traditional Braces
Made of either metal or ceramic, traditional braces have been used for decades to successfully straighten teeth. More recently, advances in orthodontic treatment have produced braces that are low-profile, more comfortable and easier to care for than in the past.
How Braces Straighten Teeth
By applying continuous pressure to the teeth over a period of time, braces slowly move them into their new, corrected positions.
During the treatment as the teeth move, the bone changes shape to accommodate the teeth's new positions.
Invisalign Clear Aligners
With Invisalign clear aligners, a series of individually customized clear aligners,  your smile is gradually straightened over a period of time.
Invisalign clear aligners offer a factor of convenience because they are easily removable for eating, drinking, oral care, and more.
They are similar in appearance to whitening trays, easy to insert, and could integrate easily into your everyday life!